Thermal break: a challenge between energy performance and looks
Thermal break: a challenge between energy performance and looks
The energy efficiency of buildings also concerns entrance doors.  Doors are potentially devastating for the final result of insulation systems. It is particularly so if the goal is performance relative to the building certification.
The good practices include installing doors that can retain the heat during the winter and reject the hot air in the summer. In addition to the closure systems, assisted by multiple abutment profiles and the relative seals, the realization of doors is often carried out using metal profiles with thermal break.
The thermal break
The thermal break technology allows the elimination of the thermal bridge, created by the metal (aluminum or steel) between the external environment and the internal one, which transmits the heat or the cold via conduction:
In the winter, we let the cold in: indeed if you touch a door or window with no thermal break, the frame metal surface will be warm even on the side facing the outside of the building;
In the summer, we let the heat in: similarly to the previous case, the surface of the frame facing indoors will be warm due to the external temperature.
Windows and doors profiles with thermal break are characterized by a particular system that involves the use of a plastic polymer capable of preventing the conduction of temperature between the two metal sides (internal and external) of the profile.
Energy performance and looks
Unfortunately, energy efficiency sometimes clashes with aesthetics: it is the case of thermal break profiles and door hinges.
In fact, on doors made with metal profile frames that have thermal break, external hinges are often used. They may be small in the case of small doors doors but, when it comes to bigger doors, they can be quite bulky.
When doors are integrated in metal-glass facades, they can assume an important size, not to say huge. As weight increases, the dynamics to manage become really demanding. This all might result in the need for the manufacturer to place more hinges on the door strut. This really takes its toll on aesthetics.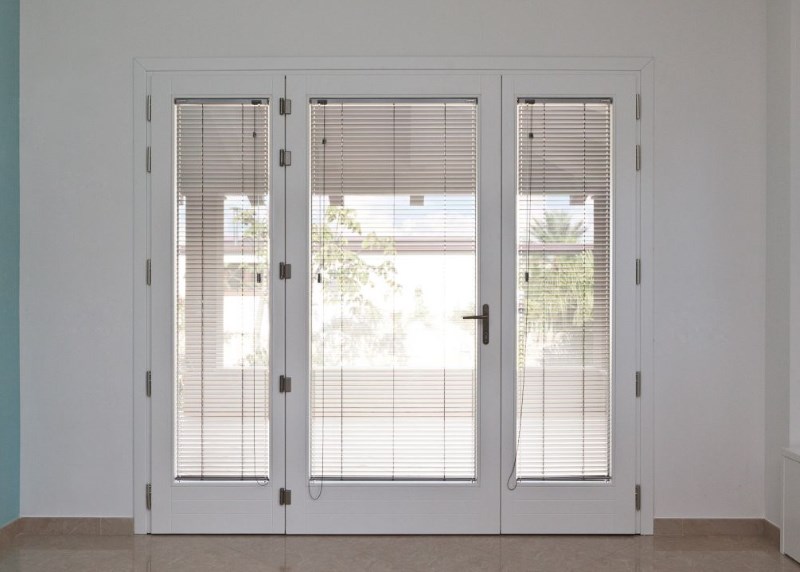 Thermal break and Concealed Hinges
Sometimes pivot hinges are implemented, but limitations exist in terms of energy and operation.
Unfortunately, the polymer part cannot guarantee the mechanical performance of the metal, and this limits the use of concealed hinges.
Nowadays, we can benefit from a variety of special concealed hinges, recently added to the 2016 ADI Design Index catalog: Sistema Dinamica.
These hinges can be installed on doors with profile frames with thermal break. These do not show the same issues that are instead typical of this kind of profiles (deformation of the frame, unhinging of the hinges) and which allow to make large and considerably heavy doors.
Functionality and aesthetics will benefit from this system and make engineers, architects and interior designers all get on better.